The National Park Service and the National Cherry Blossom Festival offer a wide variety of events and activities during the Cherry Blossom Festival–through April 15 for this year.  The Tidal Basin Welcome Area is located off Maine Avenue SW near 15th Street SW (across from the Bureau of Engraving and Printing) in the heart of the beautiful cherry trees. The area offers ranger programs and tours, musical entertainment, orientation services, food and beverage, and souvenirs.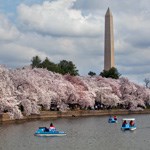 Tidal Basin Paddle Boats
One of the best ways to experience the cherry trees is on a paddle boat! This year, Guest Services, Inc. is offering online paddle boat reservations during the Cherry Blossom Festival.Paddle boats are available daily from 10 am to 4 pm in the Tidal Basin Welcome Area.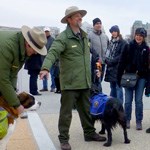 Ranger Walks and Talks
Experience the cherry blossoms like never before! Park Rangers from the National Park Service offer guided walks and talks daily to help you learn about and appreciate the beautiful gift of the cherry trees. Running and bike tours, Pups 'n Petals Dog Walks and daily Cherry Chats open the door to your cherry blossom experience.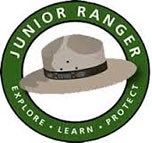 Become a Bloomin' Junior Ranger!
The Bloomin' Junior Ranger tent is located next to the Jefferson Memorial and offers hands-on activities for children of all ages. Complete the
activity booklet
to earn a Cherry Blossom Festival Junior Ranger badge! Booklets are available at the Junior Ranger tent and at the Tidal Basin Welcome Area, as well as National Park Service informaion kiosks throughout the park.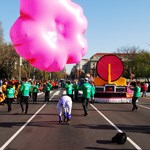 National Cherry Blossom Festival Parade
April 14, 2018, 10 am – noon
Constitution Avenue (7th to 17th Streets NW)
One of DC's largest spectator events, the energy-filled parade runs for 10 blocks along iconic Constitution Avenue. Giant colorful balloons, elaborate floats, marching bands from across the country, celebrity entertainers, and performers burst down the parade route in a grand spectacle of music and showmanship.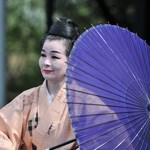 Sakura Matsuri Japanese Street Festival
April 14, 2018, 10:30 am – 6 pm
Penn. Ave, NW (between 3rd and 7th Streets, NW)
The Sakura Matsuri –Japanese Street Festival is the largest one-day celebration of Japanese culture in the U.S. with over 50 cultural groups, vendors and food booths, and over 30 hours of performances on 4 stages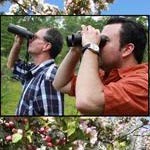 Anacostia River Festival
April 15, 2018, 1 pm – 5 pm
Anacostia Park, Anacostia Drive and Good Hope Road, SE
The National Park Service and 11th Street Bridge Park will present the third annual Anacostia River Festival on Sunday, April 9. Held in Anacostia Park, celebrating its centennial in 2018 and steps away from the future 11th Street Bridge Park, this free festival is a premier event of the National Cherry Blossom Festival.